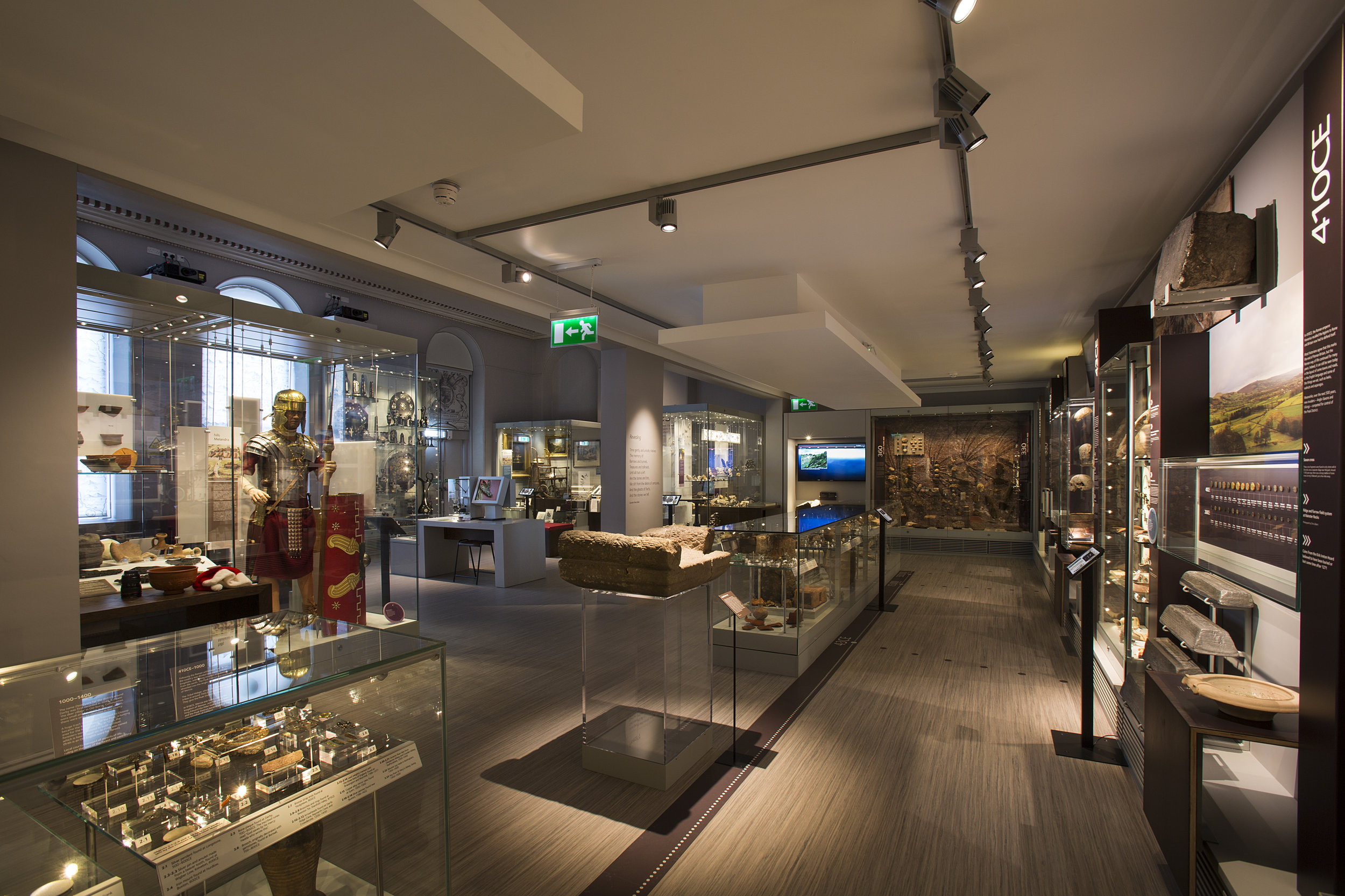 Wonders of the Peak
Wonders of the Peak takes visitors through 350 million years of Peak District history – exploring the links between people and the landscape, and encouraging visitors to explore the collections and then the Peak District beyond. Almost 1200 objects are displayed, including new acquisitions and loans from partners. The gallery provides open vistas, encouraging visitors to explore and stay longer, and the open layout provides flexibility for groups using the gallery in a variety of ways.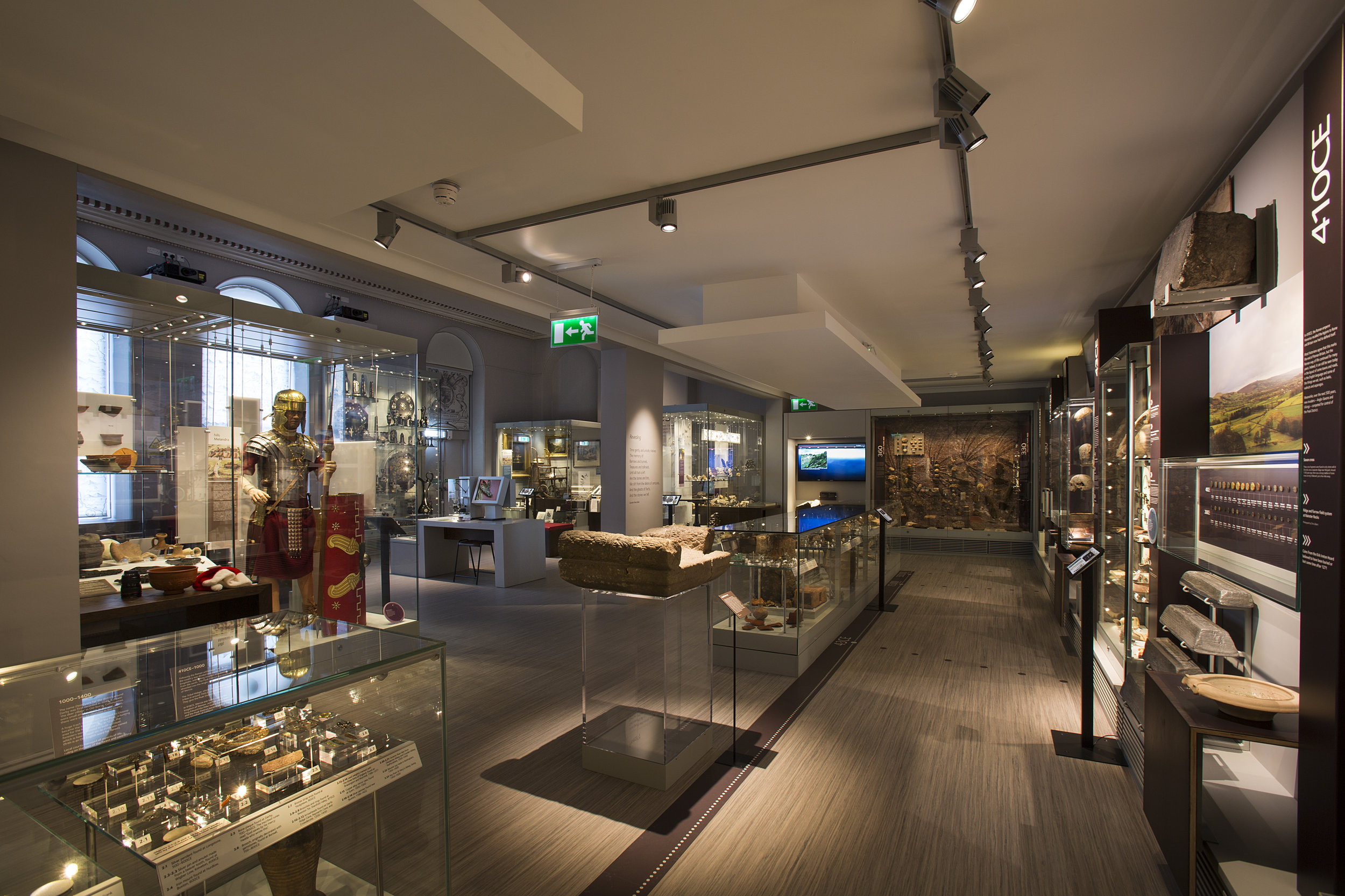 Time
The Time section of the gallery, where a 10m timeline presented in two long cases, highlights important events in the history of the landscape. Each of the Time Line cases has its own digital label interactive where visitors can explore the collections in more depth and also gain access to information about objects that have strong links with the Peak District landscape outside.
Place
Place allows visitors to explore the collections geographically, with objects divided between Caves, Hills, Pastures and Valleys. The case positions within the gallery allow visitors to experience the collections from varying viewpoints, allowing some of the displays to be presented in the round. There is a towering case for the Ashford Black Marble collection (the largest in public ownership) and two cases for temporary displays.
Digital Media
A large format panoramic slideshow projected at high level above the displays reveals the Peak District through the museum's collections and landscape photography. Graphics and digital labels combined with object display again provides a rich and informative narrative to what is an impressive and broad ranging collection.
Running parallel with the time line cases is the Time Wall display; here visitors can explore a dense display of objects from the collection, while interactives and elements of AV. Video presentations explore ice age fauna, ancient crafts, working Blue John, and historic film of Derbyshire in the 1960s.
Mount making services
Throughout the gallery care has been taken to ensure that showcases meet government indemnity standards a provide a save environment for some of the more fragile objects and to enable the museum to borrow from National Collections, they have been designed to offer easy access for staff to enable maintenance and updating and refreshment of the displays.
With such a vast number of objects to display, many of which required bespoke mounts to display them at their best, Redman Design took on the role of mount makers ensuring that the quality of presentation was maintained to the smallest detail. The result is a breath-taking array of the museum's collections.
Object installation
Redman Design undertook the display of all objects in the Wonders of the Peak gallery.